UX/UI Webdesign
Our web designers create beautiful, unique designs based on a corporate identity!
Wireframes (UX design)
What usually starts with an idea will now be converted into a working model. For this we first make wireframes. A website wireframe, also known as a page schematic or screen blueprint, is a visual guide that represents the skeleton of your new website. This allows us to discuss and process the desired functionalities and requirements.
Webdesign (UI design)
When the wireframes have been approved and all functionalities have been outlined, we will create a web design in Figma or Adobe XD based on these wireframes.
We hereby share the link of the designs made, so that feedback can be given during the process, so that our web designer (UX / UI) can process it immediately.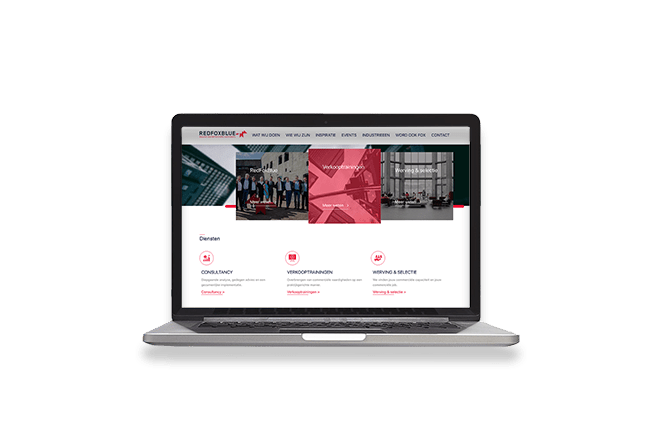 Start building
After the designs have been discussed extensively and approved after several feedback rounds, we start building the website. Completely in your own house style and with all specifications such as (handwritten) links with various CMS platforms, a webshop with Magento or a link (API) with Realworks, so that the broker's offer is automatically loaded.